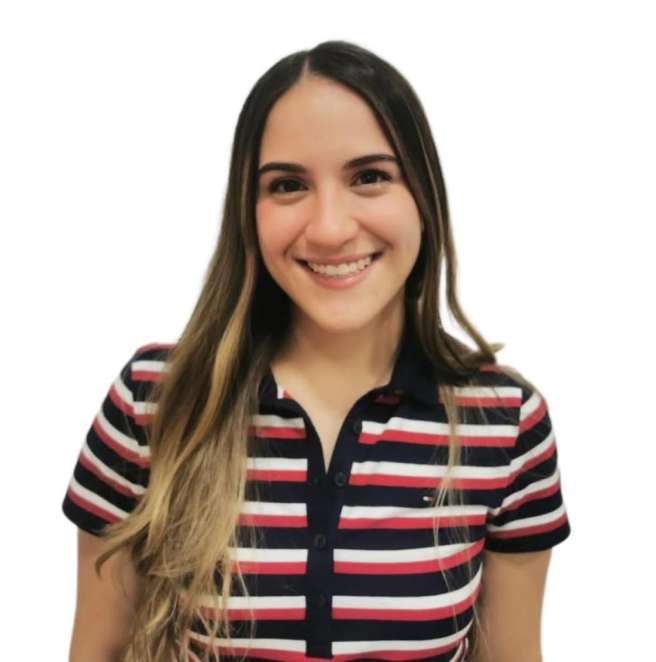 Brief info
Maria is a passionate advocate for justice and a dedicated professional in the field of law. Hailing from Bucaramanga, Colombia, Maria comes from a family deeply rooted in their community. She pursued her higher education at Saint Thomas University, where she successfully completed her studies in Law.
Maria's decision to study law stemmed from her belief in the importance of standing up for one's rights and empowering others to do the same. She is driven by the notion that practicing law ethically and effectively can contribute to making the world a better place. Maria strives to instill confidence, security, and satisfaction in her clients, ensuring they feel supported throughout their legal journey.
Known for her strong work ethic and unwavering commitment, Maria approaches her responsibilities with utmost responsibility, proactivity, and a positive attitude. She enthusiastically embraces new challenges and constantly seeks opportunities to expand her knowledge and expertise. Maria firmly believes in giving her absolute best in everything she undertakes.
Within the legal field, Maria has found her passion in business law. She appreciates the dynamic nature of this area and the high stakes involved in supporting clients' interests. Being able to help clients achieve their goals while adhering to legal regulations is a fulfilling experience for Maria.
Beyond her professional pursuits, Maria treasures quality time spent with her family. She understands the importance of nurturing those meaningful connections and cherishes the moments shared with loved ones. Additionally, Maria finds solace in the world of fiction books, which allow her to escape into different realms of imagination.
For Maria, maintaining a positive, happy, and peaceful mindset is of utmost importance. She firmly believes that no matter the challenges one faces, everything will eventually fall into place. With this mantra in mind, Maria approaches life with optimism and resilience, striving to create a positive impact on the lives of others through her work and personal interactions. When asked her favorite quote she shared, "everything is going to be okay" which is what she reminds herself to stay positive.